Blackpool and Fylde Bulldog Club Stand

Bulldog Rescue  Raffle Stand with Volunteers/Trustee

Wendy On Tea Coffee and Sandwich Duty

Dizzy's Stuff and Treasure Island

Ali getting a suntan from the flames !!!  helping his Dad Alan [land owner], the Burger Bar had to be down in the garage as the wind kept blowing it out !!!

Traceys Family doing the  Entrance Gate !

Dr Nattrass  [Trustee ]checking out the stalls

Vicky with Paul Reynolds and Preston giving Show Demonstration

Bulldogs Bulldogs ......everywhere

Bobbie[Prestons Sister] and Bertie

and more Bulldogs ..........

Dedicated Bulldog seekers .........

These Young Men travelled by train to Newark from London and hired a car to come to our Bulldog Day

They chatted to everyone and fussed everyone's dogs

Thank you  very much fellas for coming to our event

Come Next year With your own Puppy !!!

Personal Appearance of Sam

Our  8year old rescue Sam Horner got his first Rosette in the Rescue Parade ,hes with Vicky for the rest of his life ,no you can't adopt him ....hes mine all mine !!! :-))

This page was last updated: November 18, 2017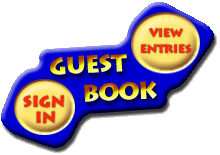 This day was a dream I have had in my head for about 5 years ,whilst showing, breeding and  doing rescue work .Dogs  have fully occupied me ever since I  was a child  and I have felt for a very long time we Breeders sell our surplus puppies and thats it , there is nothing planned for continued support and interest ,for Pet Owners, without whom we couldn't afford to carry on with Showing our dogs .They are dissapointed to find unless entered they cannot bring their dogs into the shows .

Rescue picks up all the problems and we need to raise funds to help them BUT this event is for everyone , its a village fete for Bulldogs,

Bearing in mind we were quite lucky with the weather, we are pleased with the turn out and are already planning some more events you can join in with and hopefully some indoor cover so we can do some more information as it was too windy to give out leaflets!!

  Thanks ! it was great meeting  everyone.... Vicky Collins -Nattrass

Where Was Kim?

She was at home minding my puppies one of which was only 1 day old ..thanks Kim without you I couldn't have been there ..Vickyx

All shapes and Sizes WE LOVE THEM ALL .......

If You enjoyed the day tell your friends.....if you didn't tell us your ideas to improve it !!!

Rose my dog sitter invented the Treasure Island Game Well Done Rose !

More Photos will be added as I have stacks more sent to me check back  soon...........

But the Last WORD GUESS HOW MUCH WE RAISED AFTER THE BILLS WERE PAID ?????

£1,000..............amazing final figures will appear in rescue accounts ...